EXHIBIT
Sarah Beth Johnson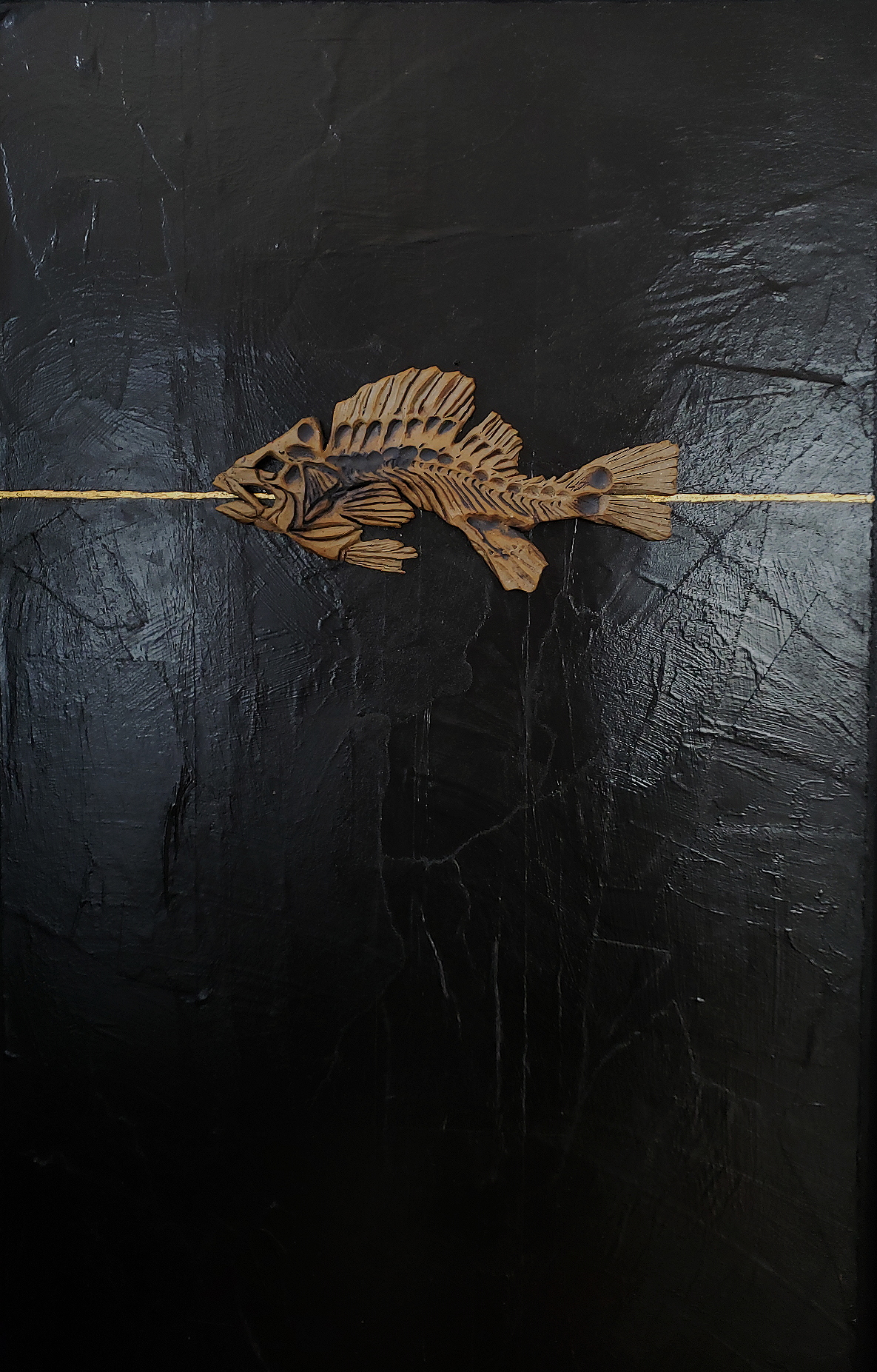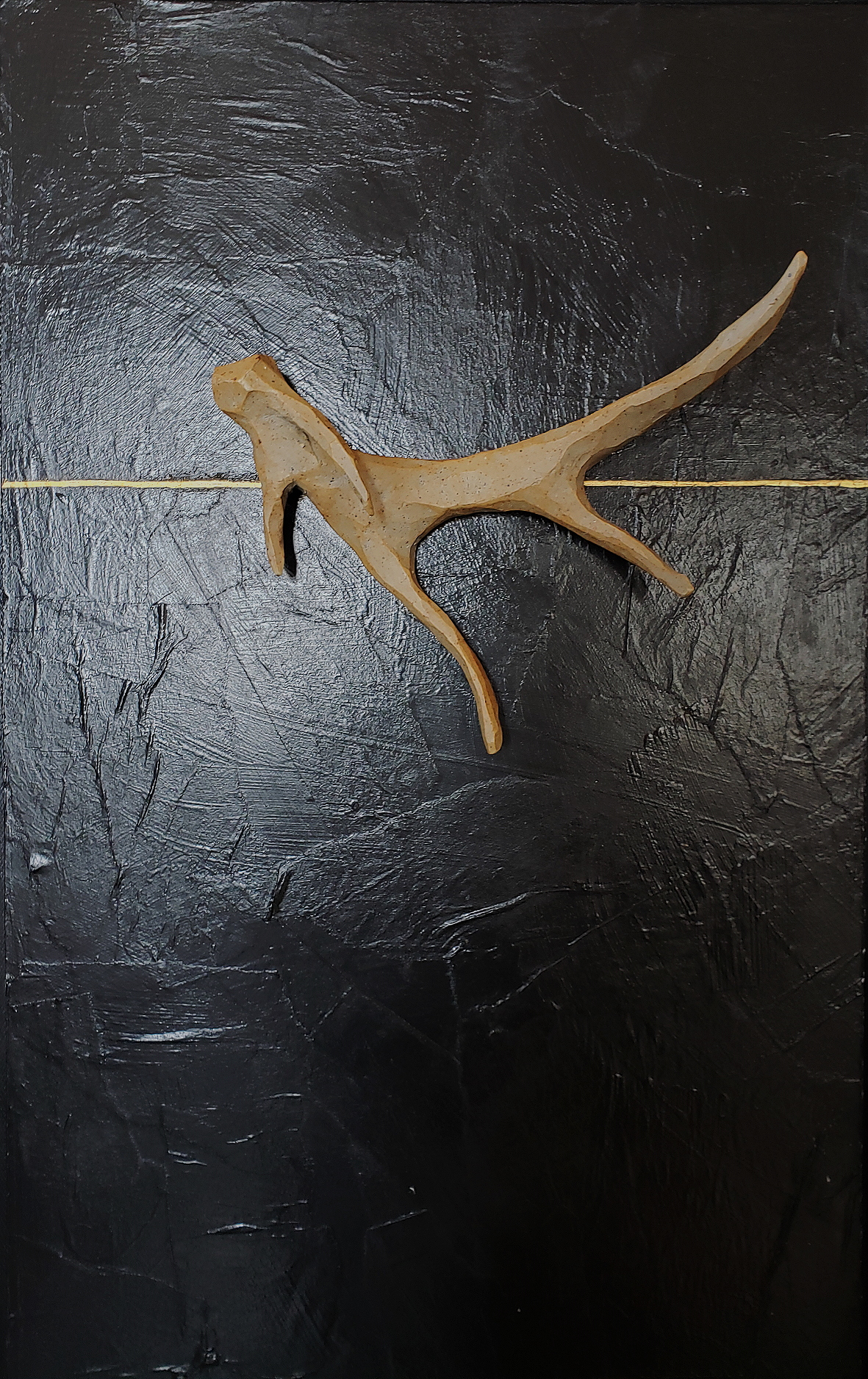 "In this body of work, I have been drawn to things concealed. Through nostalgia, found objects, and the forms of different animal skeletons I consider pieces and concepts that are hidden and underappreciated. Bones are typically seen as dark and as a representation of death, but I want to express these essential structures of life as beautiful. Hidden in the dark, in the open, under layers and under skin I aim to bring attention to things obscured."
The art work will be on exhibit through the month of April. Select pieces are for sale through Ed & Eva's.
The Lobby Gallery is FREE and open to the public Monday-Friday 9 a.m.-5 p.m., Saturday 10-3, and during Warren Cultural Center events.
Upcoming Events
Tuesday, April 23, 6:30-8:30 p.m. - Health Care Forum. The health and well-being of the citizens of Adair County is an important issue and impacts the quality of life in our local communities. While health care these days seems complicated, the more we understand about what's available and how the system works, the healthier we will all be!
Please join Marcia Hendricks, CEO of Adair County Health Systems, Jane Ernst, Director of Adair County Public Health, and other local health care experts as they share information about past, present, and future health care in Adair County. A Successful Communities Event. Free and open to the public.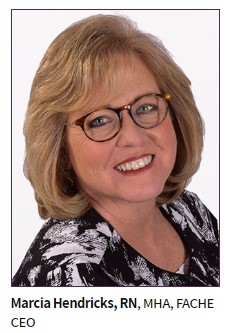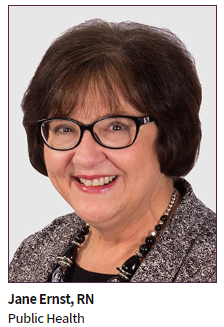 Saturday, April 27, 7:00 p.m. - Presidio Brass. With a unique and exciting repertoire written specifically for the ensemble, Presidio Brass is committed to providing engaging musical programs as well as developing close ties to their audiences. Whether they are performing a classical transcription, burning up a jazz standard or adding piano stylings, the Presidio Brass entertains with seamless precision, blazing technique, virtuosity, and humor.A Premier Series Show. $20/balcony$30. Buy Tickets Now

Tuesday, May 14 - University of Iowa Chamber group.
Saturday, May 18 - Private Event.
Monday, May 20, 7:00 p.m. - Central College A Cappella Choir.
Saturday, June 15, 7:00 p.m. - Professor Suds, Rockin' Bubble Show. An upbeat, exciting, and beautiful show for all ages that will leave audiences with wonderful memories and a sense of childlike wonder. Adults are blown away with the bubble creations as if they were seeing bubbles for the first time. Bubble show set to lights and music. A FAM (Fun-Art-Music) Series Show. Adults $10/Children 12 and under $5. Buy Tickets Now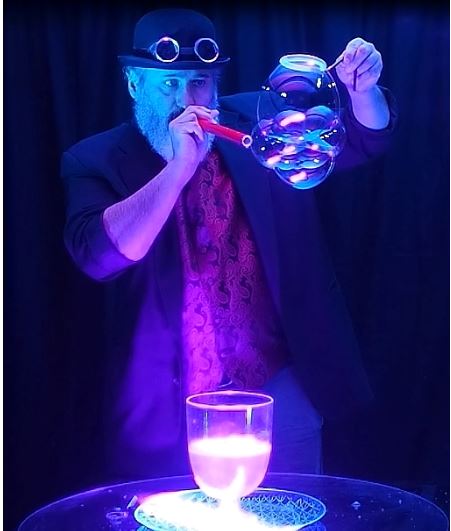 Friday, July 5 - Class Reunion.
Friday, August 2, 7:00 p.m. - Joyce Rice. Speaker and book signing. A Successful Communities Event. Free and open to the public.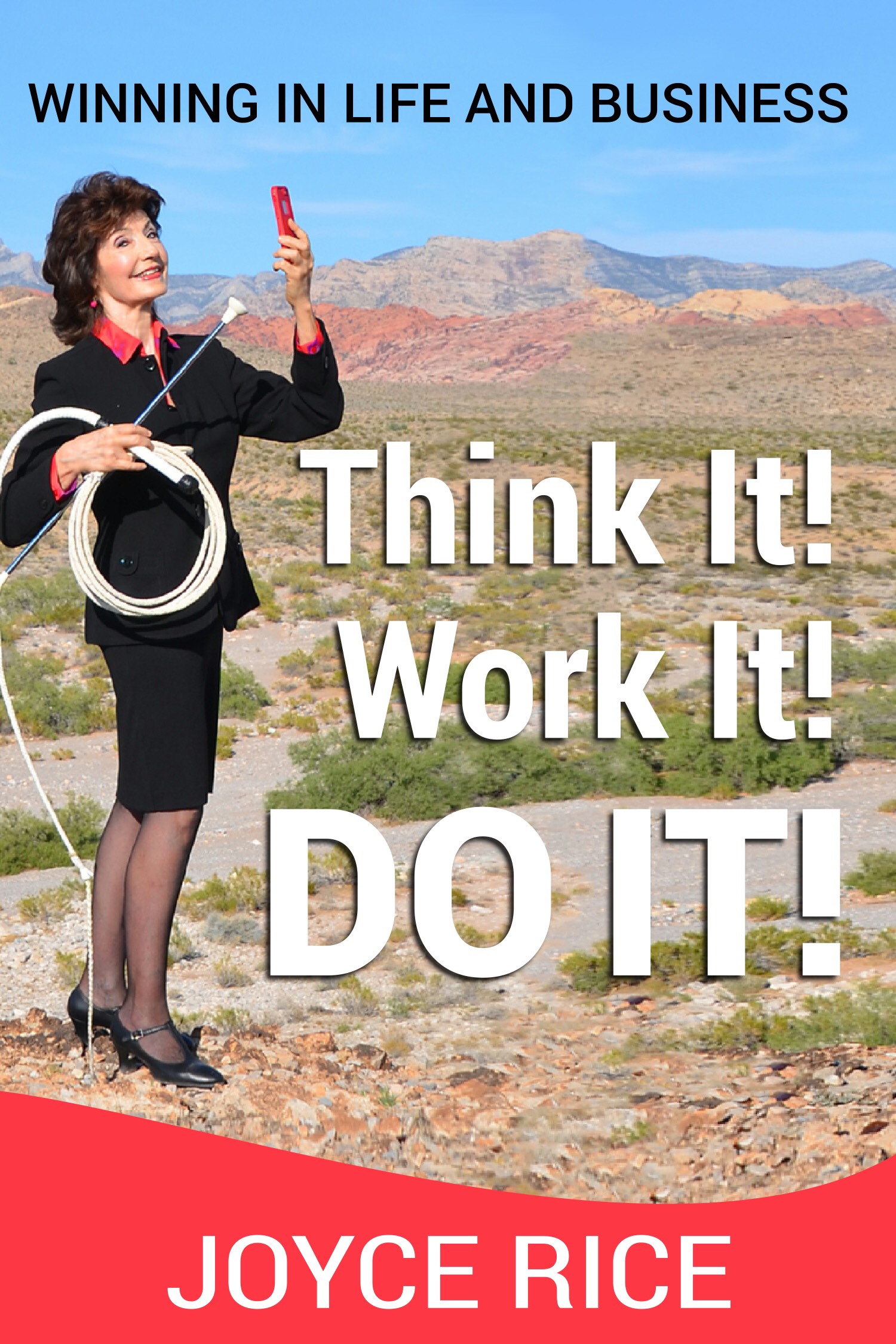 Sunday, August 18, 2:00 p.m. - Mary Porter, Ventriloquist - 30th Anniversary Tour. Mary Porter & Suzi Q, humor with a message. Suzi Q is a huggable, lovable, puppet who wins the hearts of children and adults alike with her quick wit and bubbly personality; she loves to tell bible stories. Suzi travels with gospel ventriloquist, Mary Porter from Guthrie Center, IA. A FAM (Fun-Art-Music) Series Show. Adults $10/Children 12 and under $5. Buy Tickets Now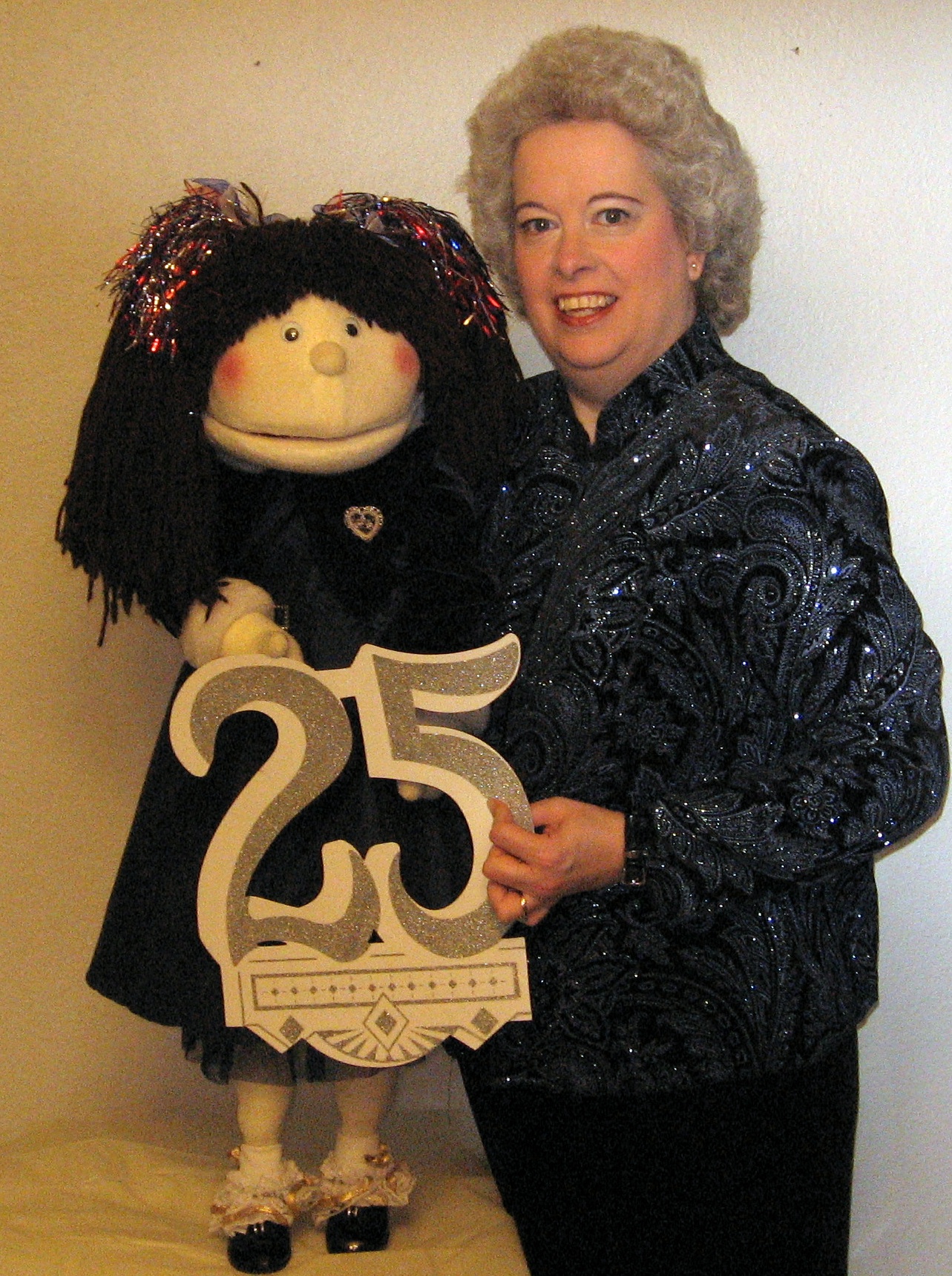 2018-19 PREMIER Series Sponsored by: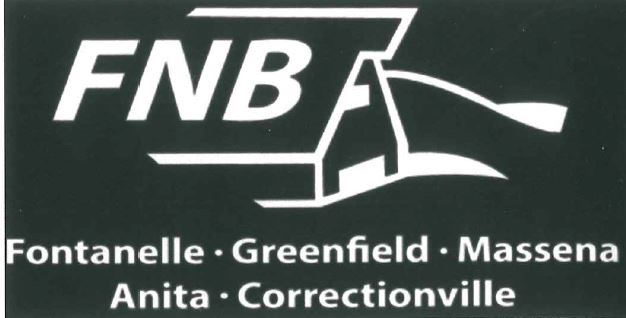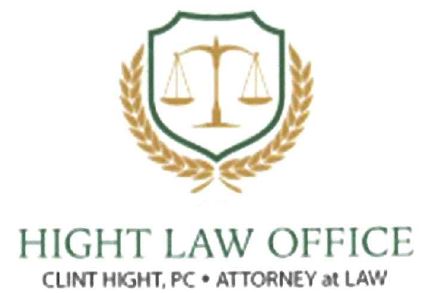 KSIB Radio
Hotel Greenfield
Pro Team Insurance
Family Vision Center
Varley Law Office PLC
KJAN AM 1220 FM 101.1
Adair County Abstract Company
2018-19 FAM (Fun-Art-Music for the Entire FAMily) Series Sponsored by:

Hotel Greenfield
Havens Accounting
James Law Office, P.C.
David L. Jungmann, P.C.
Fareway Meat & Grocery
Adair County Abstract Company
Greenfield Rehabilitation & Health Care
Adair County Farm Bureau & Farm Bureau Financial Services