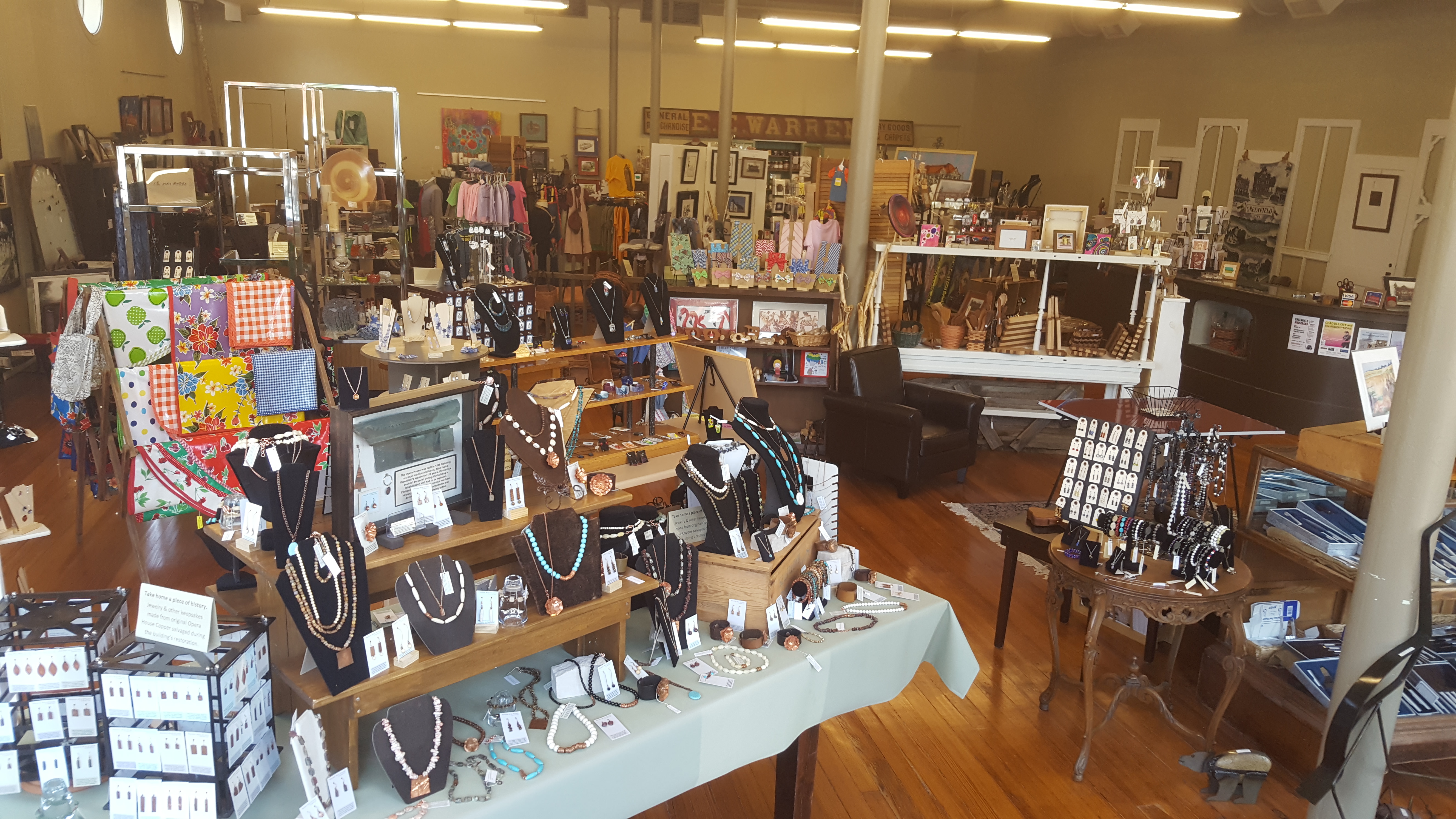 Ed & Eva's
Open Wednesday - Friday, 11:00 - 4:30 pm.
Saturday, 10:00 - 3:00 pm.
Closed Sunday, Monday, Tuesday and Wednesday
Also open before and after Warren Cultural Center performances.
Call 641-743-2566


ED & EVA's is named for Ed & Eva Warren, the builders, proprietors, and visionaries of the original 1896 E. E. Warren Opera House. Located in the exact location as The Warren Dry Goods Store, ED & EVA's is a double-front space boasting a corner location with display windows wrapping around the building and topped by the landmark copper turret. As an integral part of the restored Warren Cultural Center, ED & EVA's pays tribute to Iowa's gifted home-grown artists. Featuring artworks ranging from copper jewelry to hand-crafted wooden kitchen items, Amish rugs to exquisite pottery and wall art, the present day mission is to expand the customer base for Iowa artists and provide the opportunity for visitors to appreciate and acquire unique Iowa artwork.