A Destination for Culture, Art and Commerce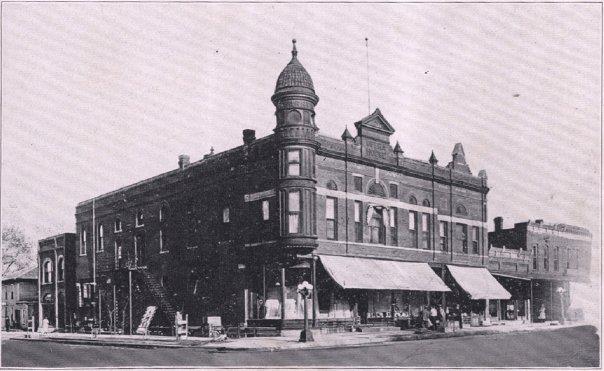 From the moment Ed and Eva Warren opened the doors of their new building in December 1896, the Opera House took its place as the "grand lady" of the Greenfield town square. With its expansive windows, oxidized copper accents, and distinctive turret, the three-story brick structure served as a landmark for culture and commerce. For decades the Opera House drew theatrical troupes, musical performers, and local acts. But as times changed, so did entertainment tastes. The last documented "professional" act was presented in 1930. After that, the theater hosted only occasional community events, such as graduations, dances, and basketball games. Though the ground floor continued to house retail businesses into the 1990s, by the late 1940s the theater space fell into complete disuse.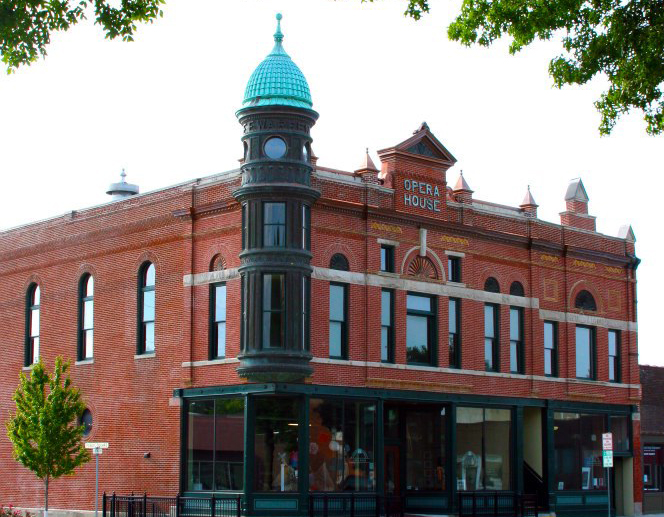 The building was placed on the National Register of Historic Places in 1979. Efforts to restore it, however, did not begin in earnest until 1994, when it was given to Main Street Greenfield. In 2000 the EE Warren Opera House Association was formed to coordinate efforts and oversee what became a $6.2 million makeover. Through the work of historical restoration experts, the auditorium and other rooms have been returned to their original grandeur. The Warren Cultural Center opened its doors in Spring 2012 and now serves as a multi-use facility, hosting meetings, receptions and overnight guests, as well as performances in its historic rooms. Ed & Eva's retail store offers unique items from more than 40 different Iowa artists, and the gallery/lobby displays exhibits of art and photography.