NOW ON EXHIBIT
through August 1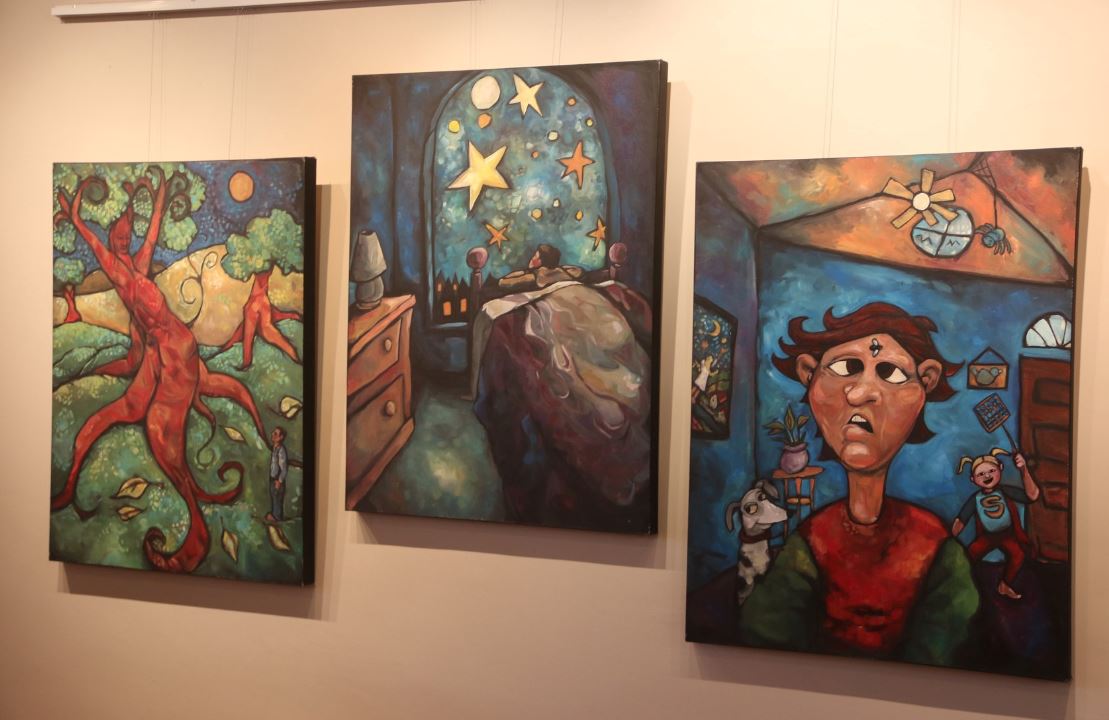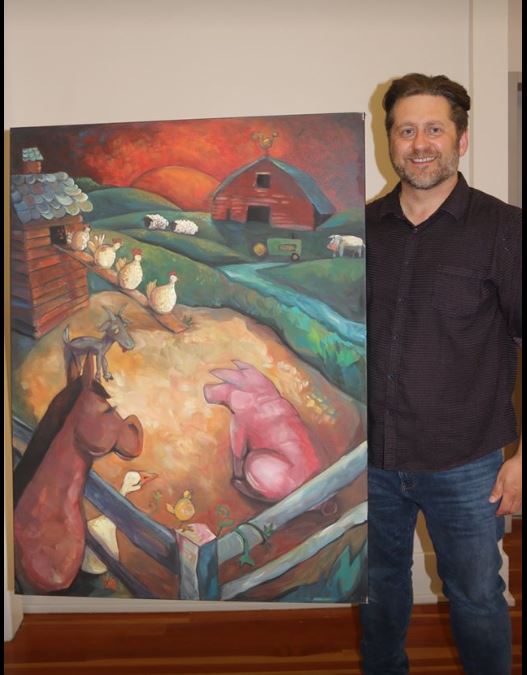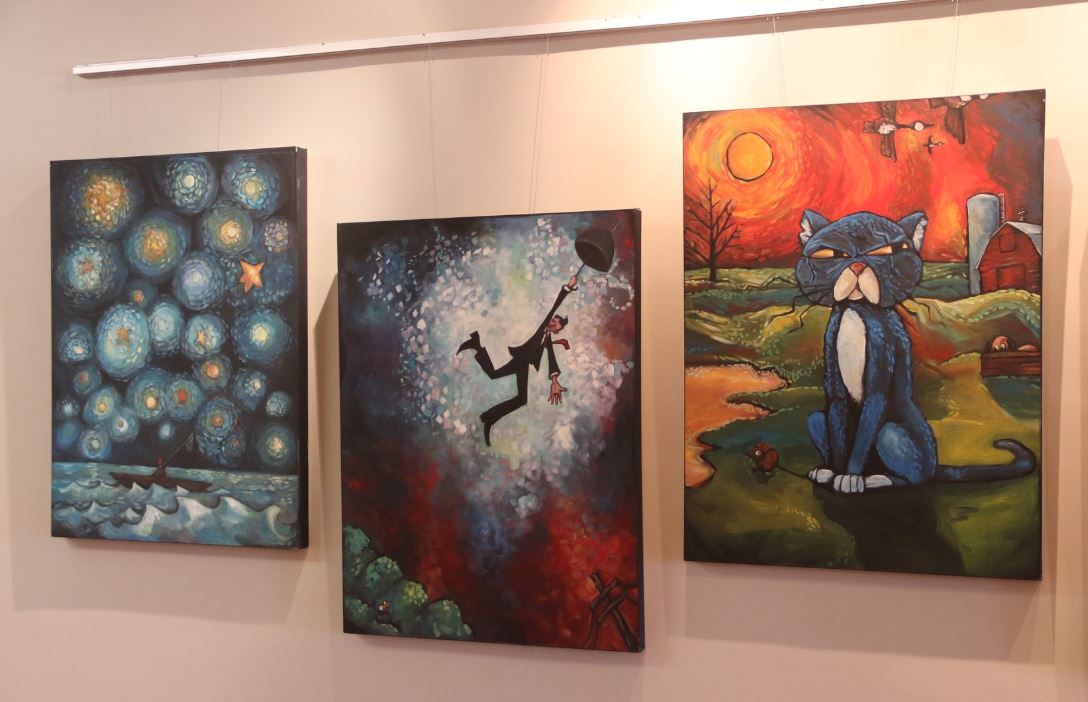 "Wilderman's" Series
Chad Elliott, artist
Wilderman's Series is a collection of original 3x4 whimsical poems and paintings created by International award-winning songwriter, Chad Elliott. Think Shel Silverstein with more color and a song album. The book is designed with children in mind and contains both heartwarming and giggle-worthy poetry accompanied by Chad's own illustrations. The books is available for sale in Ed & Eva's.
The Lobby Gallery is FREE and open to the public Monday - Friday 9:00- 4:00.
Upcoming Events
Friday, June 24 - Wedding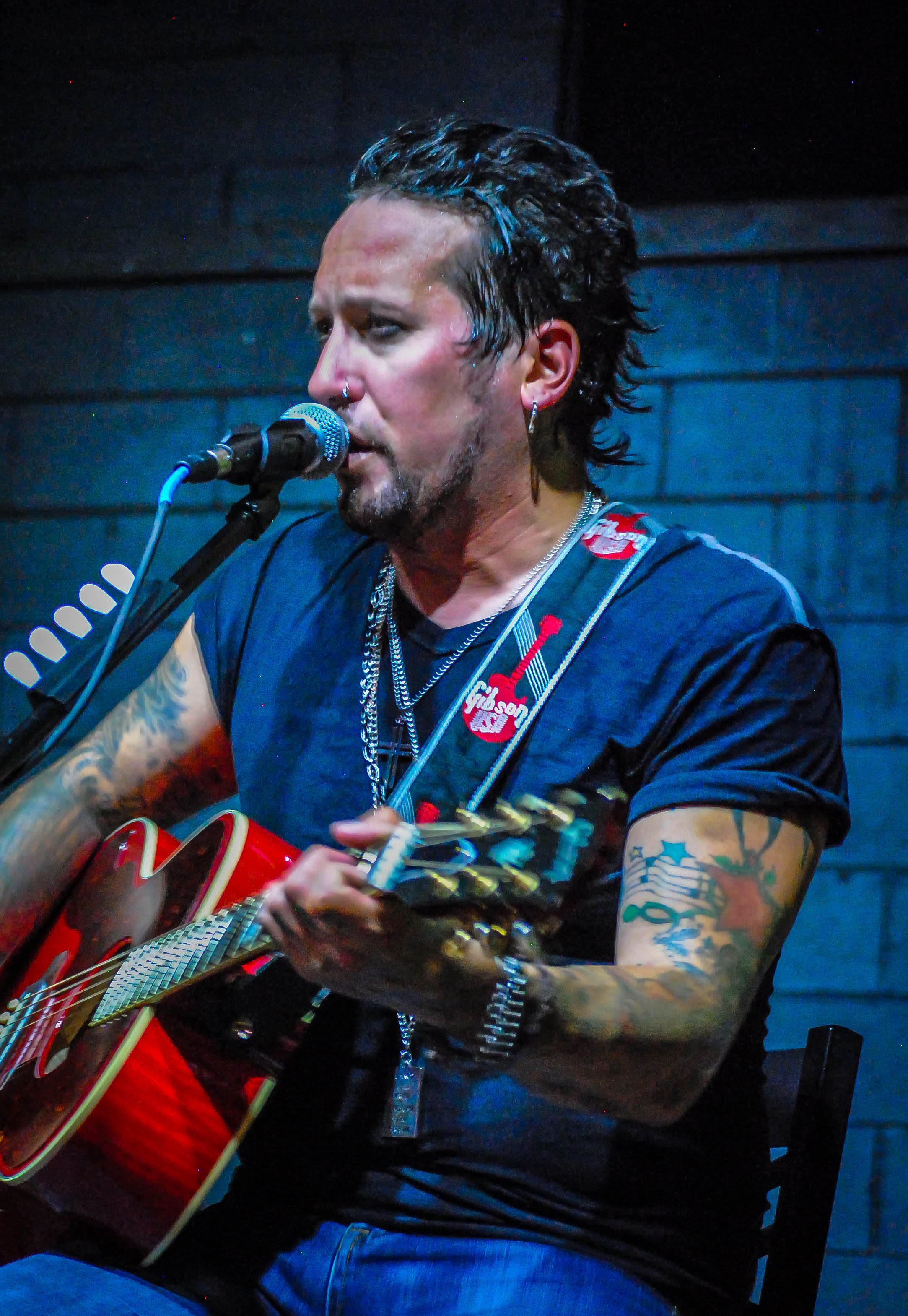 Saturday, July 11, 7 p.m. - An Evening with Brandon Gibbs. Brandon is a national recording artist and explosive guitar player with a powerful, soulful voice and brilliant sense of melody that sets him apart from his contemporaries and is also proud to call Iowa his home. Brandon's songwriting takes you on an incredible journey throughout the performance, often transcending genres of rock, blues, pop and country. Brandon is also the front man for supergroup "Devil City Angels" (2014-present) featuring Rikki Rockett(Poison) Traci Guns(L.A.Guns) and Rudy Sarzo(Ozzy) Record Labels include Century Media Records and Golden Robot Records. A Locals & Legends Series Show. adults $15/students FREE(HS and under). Buy Tickets Now DUE TO COVID-19 social distancing will be practiced.
Saturday, August 1 - Wedding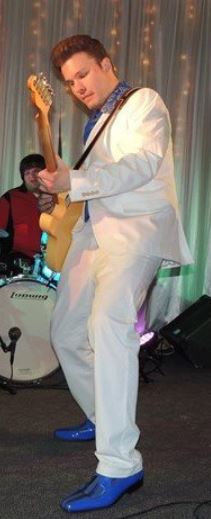 Friday, August 28, 7 p.m. - Richie Lee. Sock-Hop. Richie Lee will take you back to the roots of Rock 'n' Roll history wrapped up into a high energy show! adults $15/students FREE(HS and under).
Saturday, September 19 - Class Reunion
Saturday, October 10, 7 p.m. - The Jumbies deliver a fusion of Caribbean, funk, and Afro-Cuban rythyms in a high-energy perforamance guaranteed to take you to paradise! adults $15/students FREE(HS and under).
Sunday, November 1 - Annual 4-H Awards
Saturday, November 7, 7 p.m. - Colleen Raye's Musical Tribute to PATSY CLINE. Colleen brings the presence of Patsy Cline into the room, singing her songs with a heartfelt sincerity and skill that is rare, while also talking about Patsy's life with some interesting facts and "tidbits". adults $25/students FREE(HS and under).
Thursday, December 31, 8 p.m. - New Year's Eve Party. Live band, Exit 113.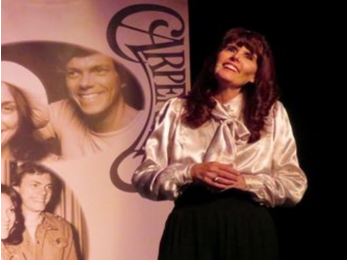 Saturday, May 8, 2021, 7 p.m. - Carpenters Once More. Come celebrate one unforgettable voice and one unforgettable duo, with the sounds of Carpenters Once More. Branson's 2016 Tribute Show of the Year, and Trip Advisor Certificate of Excellence Winner vocalist Diana Lynn portrays pop star Karen Carpenter like none other. A Locals & Legends Series Show. adults $25/students FREE(HS and under).
2019-20 Locals & Legends Series sponsored by:
Family Vision Center
Fareway Meat & Grocery
Greenfield Rehabilitation & Health Care
Havens Accounting
Clint Hight
David L. Jungmann, P.C.
KJAN AM 1220 FM 101.1 Radio
KSIB Radio 1013 FM 1520 AM
Raccoon Valley Radio K1079
Meisenheimer Farms
Hotel Greenfield
Stalker Chevrolet
Schultz Plumbing & Heating
Southwestern Community College
Tyler Insurance Services, Inc.
Adair Co Free Press
Jensen and Grapentine PLC
Creston Automotive
Bloodline Irish Pub
Rardin Chiropractic PLLC
James Law Office, P.C.
Varley Law Office, PLC
Adair County Abstract Co.
Adair County Farm Bureau & Farm Bureau Financial Services